Our viking friend Cooper has Swedish roots and was inspired (by good old NPR) to show his pride on this year's summer solstice. He's also something of a fish-monger, so his real motivation was to smoke his own fish (directions below). We were happy to be part of the experiment -- and the celebration -- so we invited Cooper and his smoked bluefish over for a summery feast. Det var lækkert!
THE FOOD:
Smoked Bluefish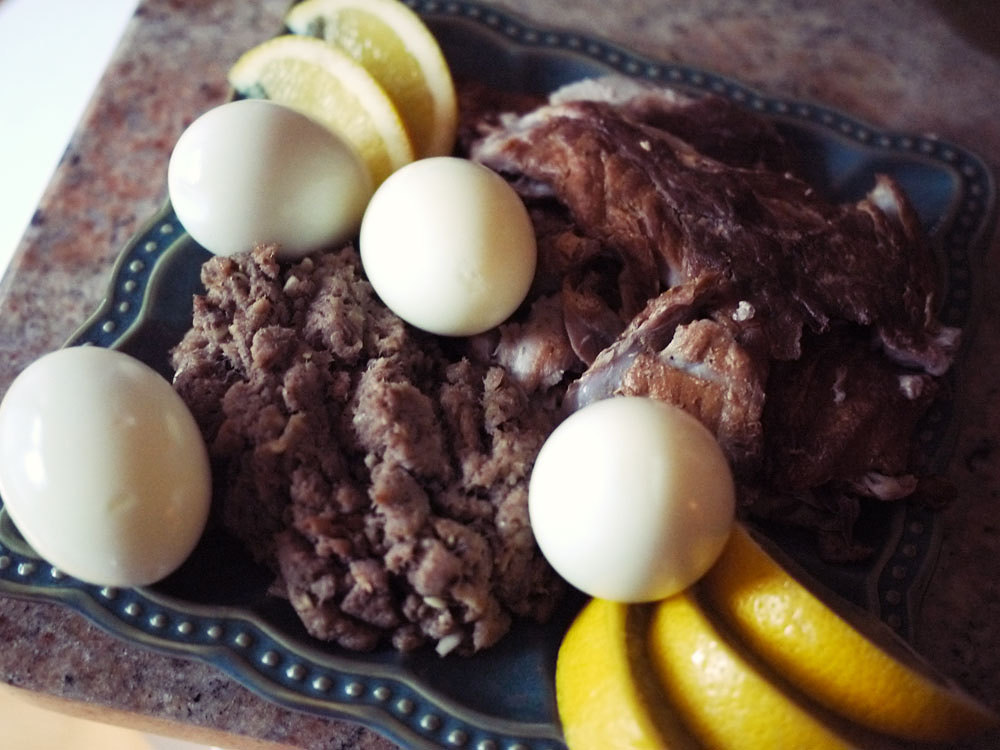 Cooper says he read a lot of recipes before coming up with this method:
First the brine. A brine can have anything thrown in it as long as the salt:water ratio is somewhere around 8:1. I also added brown sugar and some cayenne and chili powder. Soak the fish in the brine for two hours in the refrigerator. Next, let the fish air dry. I took the rack of my grill, laid out the fish on one side of the rack (not in the middle) on my counter, and put a small fan on low right next to it.

While the fish dries, soak the woodchips in water (for at least 30 minutes, though longer is probably good). When it's dry (after about two hours), light 3 or 4 pieces of charcoal and pile them on one side of the Weber grill. When the flames die and the charcoal is white, pile the chips on. Lay the rack on the grill where the fish is not right above the charcoal - there should be as much distance in between the heat source and the meat - the smoke is doing the cooking, not the charcoal.

There is a picture here that gives you an idea of the charcoal layout, but she uses too much charcoal. Too much charcoal means too much heat and the result will be a grilled fish, not a smoked one. The temperature should not get above 180 according to the Hunter Angler Gardener Cook. I started off with about 6 charcoals and that was way too hot. I ended up reducing it to 3 charcoals and kept them nice and smothered in chips. This kept the smoke pretty consistent and the temperature at a pretty consistent 130-150. All in all, the smoking took about 2 hours. Now that I've done it once, I imagine this too be a pretty hands-off process.

Here's how I imagine my next smoke day: throw the fish in the brine before work, dry it right when I get home, let it smoke while I drink a beer and read in the hammock. Start at 8am, end at 10pm. Voila!
Pressgurke (pressed cucumber salad)
This one's super easy. Cut up 2 cucumbers. Put in colander within a bigger bowl. Cover cukes with saran wrap, then place something heavy on top to press the cucumbers, which will drain some liquid. Press for about 15 minutes.
Separately, mix together about 1/4 cup white vinegar, 1/4 cup cider vinegar, 3 TBSP sugar, 1 tsp salt, a bunch of pepper.
When the cucumbers are done sitting, put them in a bowl. Add the cucumber juice to the vinegar, mix, and pour over cucumbers. Toss with about 3 heaping TBSP parsley.
Warm potato salad with herbed yogurt dressing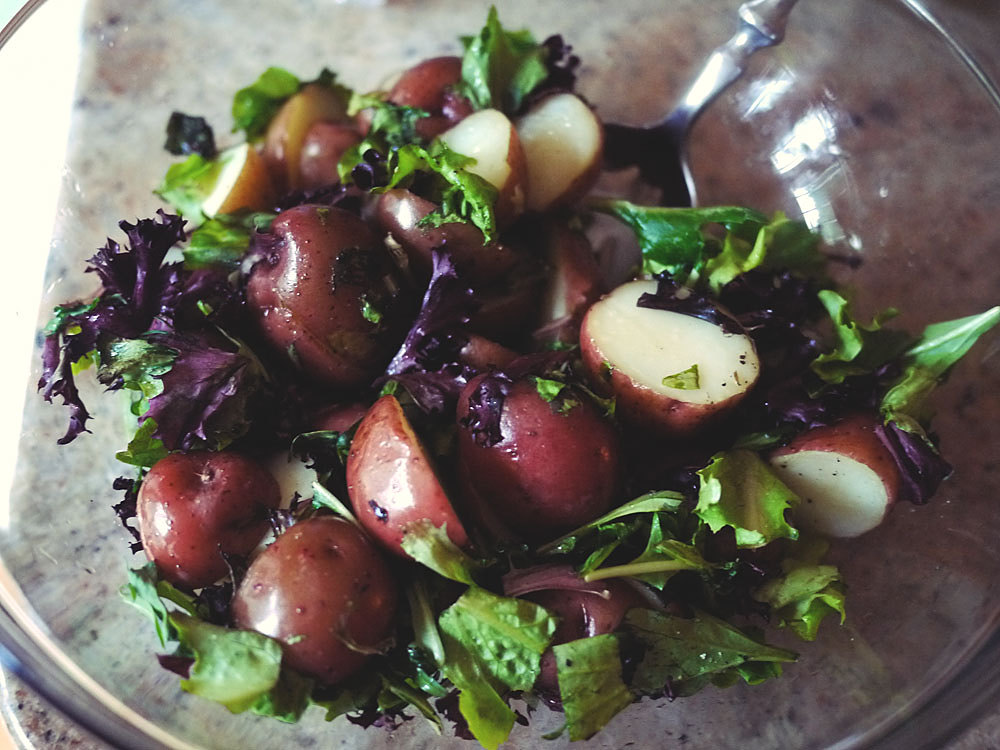 Boil small potatoes and halve them over a bed of mixed greens with herbs. For the dressing, combine yogurt with lemon, salt, pepper, dill and shallot.
HAPPY SUMMMER!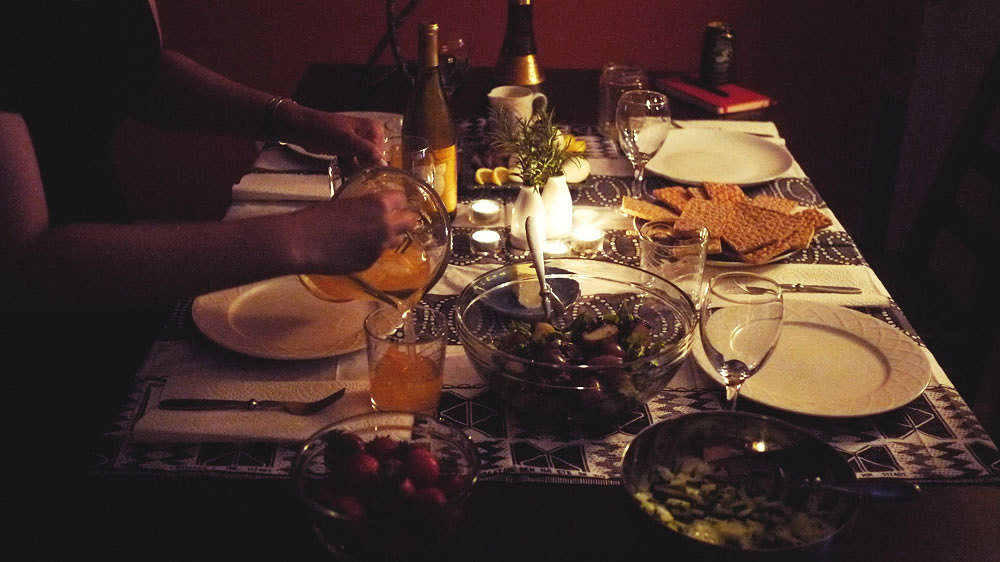 - Claire