By Lainey Sidell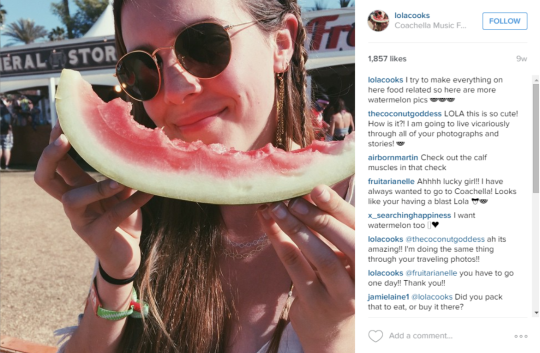 Lola Wolfe, 18, is the brainchild behind the successful vegan-minded Instagram account @lolacooks. She has 106K followers, a YouTube channel, and a cookbook, and just graduated from high school. We asked some questions hoping for some Insta inspiration to up Runcy's Insta game.
Q: How did @lolacooks initially starte?
A: I went to San Francisco for spring break my sophomore year and everyone there is super healthy for some reason, so I started a food Instagram just to post my own pictures because I had always followed food Instagrams. It was really bad at first; the pictures were terrible, but I've always liked cooking since so I guess the longer I had the Instagram, the better my pictures got and people just started following me.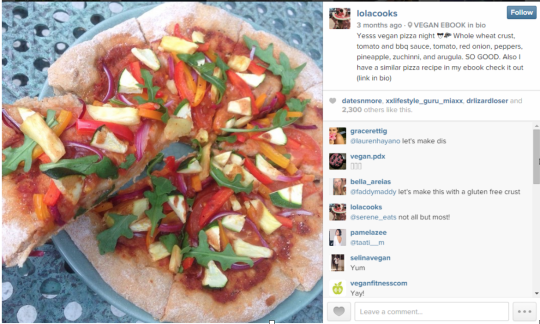 Q: In another one of your YouTube videos, you call out your high school. Did that video shut them up?
A: No, I don't think anyone from my school even saw that besides one of my friends because I didn't post on Instagram about it. Nobody really says anything to me any more in high school now, but when people first found out that I had a food Instagram, people in my friend group were annoying about it.  It's weird now because that's the only thing people know me for if they don't know me personally. So they call me "lolacooks" and sometimes it's really weird because it's just an app that I could delete in a second if I wanted to and it's not even really real.
Q: What's the weirdest comment you've gotten on any @lolacooks social media?
A: Well this wasn't a comment but I always get these really weird DMs from random foreign people and I've gotten one from this guy laying down and smoking a cigar and it didn't have any caption or anything. Or sometimes little kids will just send selfies of themselves because I don't think they really understand what DM is.
Q: So you self-released a vegan cookbook. What was that process like?
A: When I first started getting a lot of followers people would always ask me for the recipes of pictures I posted, and it's kind of annoying to type an entire thing into a comment, especially if I don't even remember what the recipe is. So I decided to just write them down and make a cookbook because I had seen that other people used Instagram as a platform to sell cookbooks. So I started to write down all my recipes, and at first the book was so bad, it was pretty much just a plain word document of my recipes. Then after a while of getting more into learning how to edit stuff on a computer and finishing the collection of recipes, for a month, I just worked on it a lot every single day so I was super busy and then finally I released it and it's done pretty well.  
Lola's cookbook is available here.