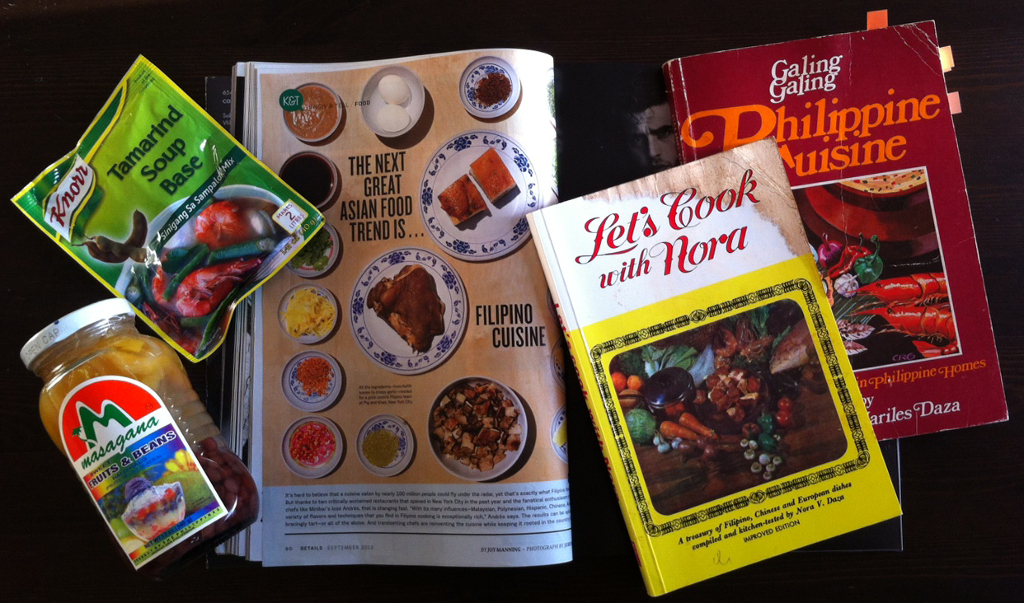 They say that once a magazine or a newspaper writes about a trend (ahem, New York Times), it signifies the death of that trend. But when I saw this article, "The Next Great Asian Food Trend is Filipino Cuisine," in Details Magazine, I nearly flipped out.
I've been waiting for this moment for a long time. I know I have an Arab name, but I grew up in a Filipino household where we lived and died by our rice cooker, and I have an immense love and appreciation for cooking and eating Filipino food. Over the past few years, I've been following the slow-then-fast growth of Filipino food in America - the food truck scene in LA, Chef Dale Talde's work in spreading the love of Flip food on Top Chef and beyond, the fancy Filipino fusion restaurants like Jeepney Gastropub that have been popping up in New York - and I think things are coming to a head.
So before a Filipino restaurant opens up in your 'hood (rumor has it one is opening up in Columbia Heights), here's five names you need to know in Filipino cuisine to help you dive into more informed learning of our deep food history. I excluded Chef Talde because you probably know who he is already!
1. Nora Daza: As the unofficial "mother" of modern Filipino cuisine, she is the trusted source for Filipino cooking both at home and abroad. Her best-selling cookbook, "Let's Cook with Nora," has all the classics, adobo, sinigang, mechado, plus Filipino versions of Chinese, Spanish and American favorites like paella, shrimp toast and spaghetti. She passed away this week sadly, but her memory will live on in my soy sauce-stained cookbook and through the work of her daughter, Chef Mariles Daza.
2. Knorr: Not quite a person's name, but a good name to know. Many Filipino home cooks rely on Knorr brand flavor packets (or knockoff equivalents) to make popular Filipino dishes like sinigang, kaldereta, ginaatang and adobo. They'll refuse to admit it but I bet you if you asked they'd cave in and say YEAH it's from a packet. These things are jam-packed with MSG, but the cook would probably add in just a pinch of Ajinomoto anyway.
3. Vanjo Merano: Vanjo is the Chicago-based cook and host of Panlasang Pinoy, one of the most-watched YouTube cooking shows for Filipino Food in the world. It's in Tagalog, but you can follow along and get a general sense of what's going on.
4. Jun Belen: One of my favorite Filipino food bloggers. He takes beautiful photos of Filipino food, which is great because most of our national dishes don't look the most appetizing (close-up shots of kare kare, anyone?), and also offers up a little history about each dish.
5. Doreen Fernandez: One of The Phillippines' most treasured food writers and essayists. She wrote the beautiful "Tikim" in 1994, a collection of essays on Filipino food traditions, techniques and histories. It reminds me that I have to look for my copy!
I'm sure I missed a gajillion others but I am just so excited to spread the word that I just sort of did a brain dump. I'll keep adding more as I remember!
-Malaka