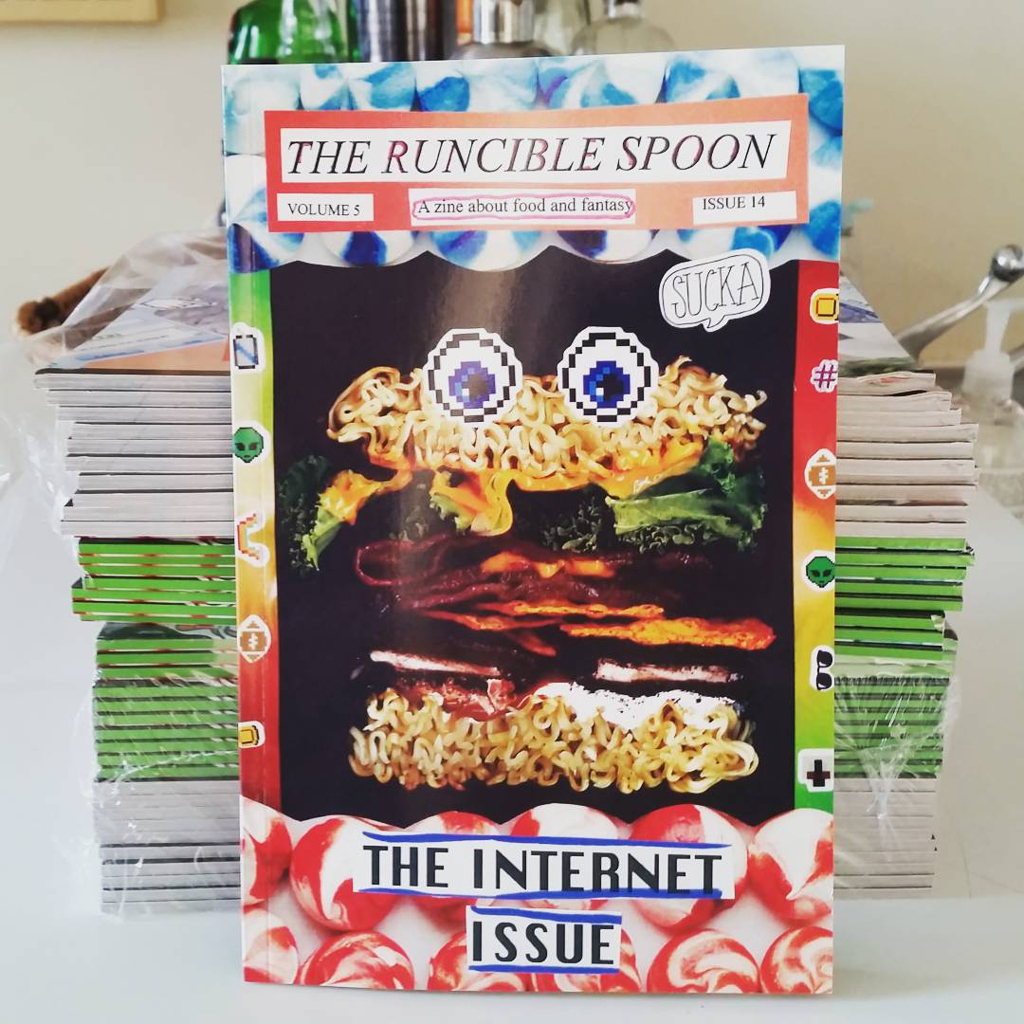 The Runcible Spoon's (print, not digital!) #INTERNETISSUE takes a food-focused look at both the early internet - in all its early-tech/now-cringeworthy splendor - and the current internet, where pointless clickbait and salacious headlines rule.
Order it here on Etsy
This issue is our longest (68 pages!) and most out-there issue ever. We somehow convinced Alica Forneret to eat in front of strangers for 4 hours on YouTube, got Jonathan Shipley to eat at scary restaurants with 1-star Yelp reviews, and really, really screwed up a Martha Stewart crepe cake recipe with Caitlin Murphy. The issue also includes:
"Pop Up Ads I'd Actually Click"
"Quiz: What To Feed Your Internet"
"True Life: I Tried To Make Lasagna Using Only Twitter"
"ASMR Food Sounds To Fall Asleep To"
Full color, 68 pages, 8.5 in x 5.5 in, perfect bound. Volume 5, Issue 14, July 2015.