That's Dinner Jockey, by the way, and it's a new mini-series we've kicked off. (Last week, we had a Swedish midsomer feast with Cooper.) This week we got Italian with AJ's grandma's clam linguine.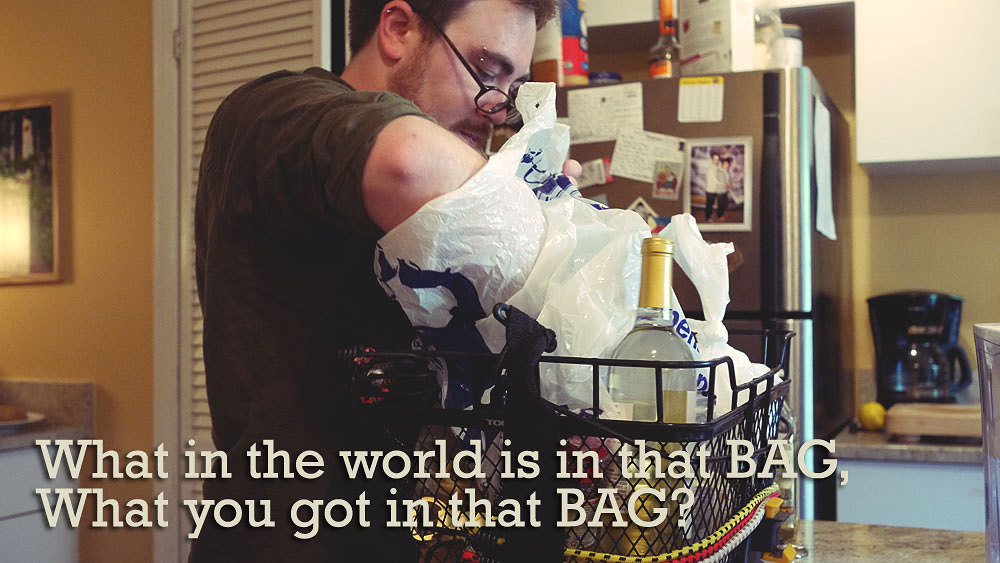 Funny you should ask, Luda. Here's the ingredient list for one pound of linguine (which we doubled (we were hungry.))
- Two cans of minced clams in clam juice, or if you prefer, one can minced and one can chopped
- A lemon
- 2-3 cloves of garlic (minced)
- Black pepper (fresh ground is tasty)
- Your choice of white wine
- Olive oil, lots*
- Oregano
- Butter*
- A saucepan
- A pasta pot
- A colander
* This is an oily sauce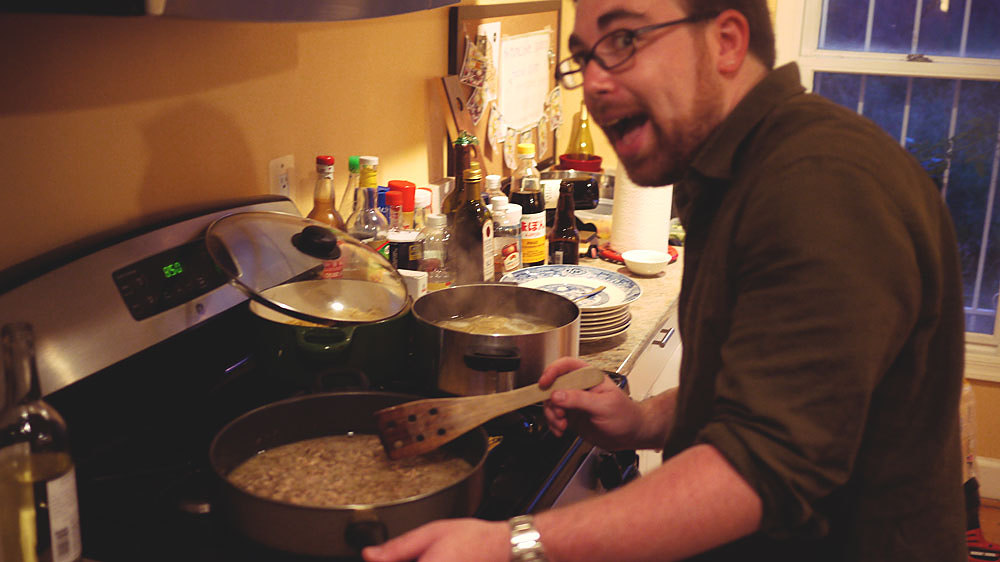 THE HOW-TO, IN AJ'S WORDS:
First start the water for your pasta, and pinch of salt and a touch oil to the water before it boils.
Generously coat the bottom of the saucepan with olive oil and add the minced garlic, let it sit on a low heat and before the garlic begins to brown, add both the cans of clams and their juice.
Stir the sauce and cover, keeping the heat low (no higher than 3, usually) when the sauce starts to simmer and bubble, I uncover it and add a pat of butter and a generous amount of black pepper and oregano, really coat the top layer of the sauce with the two.
Cover again and let it simmer, stirring occasionally while the pasta water boils and the pasta cooks.
When it is time to drain the pasta, uncover the saucepan, add a dash or two of your white wine (save the rest for the meal if the guests don't mind!), and squeeze the juice of the lemon over your sauce — if you want it a bit milder use only half the lemon.
Add the sauce to the drained pasta and toss it a few times to coat the pasta in the goodness. Done!
Serves 100 people if they don't mind small portions.
He says that traditionally, a small serving of pasta is eaten first. Then the red meat. Then finish with a salad. We fucked that up, but the salad was really good — with peaches and a fresh basil dressing.
The appetizer was great, too: Breaded, stuffed mushroom caps.
Also, I'm a shitty photojournalist and somehow forgot to get a photo of the final plate. I was busy eating it. Oh well. Imagine a plate of clam linguine.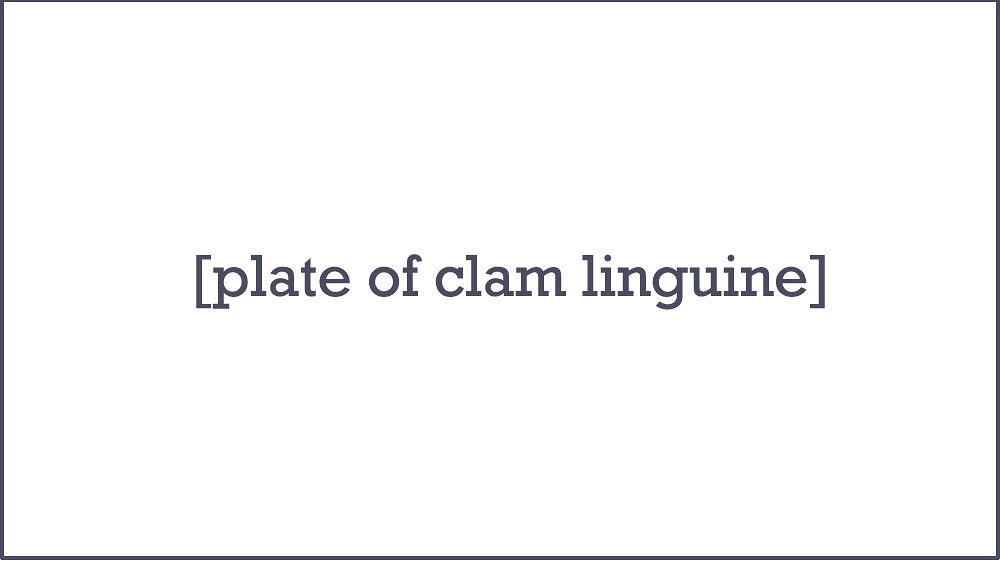 Mangia!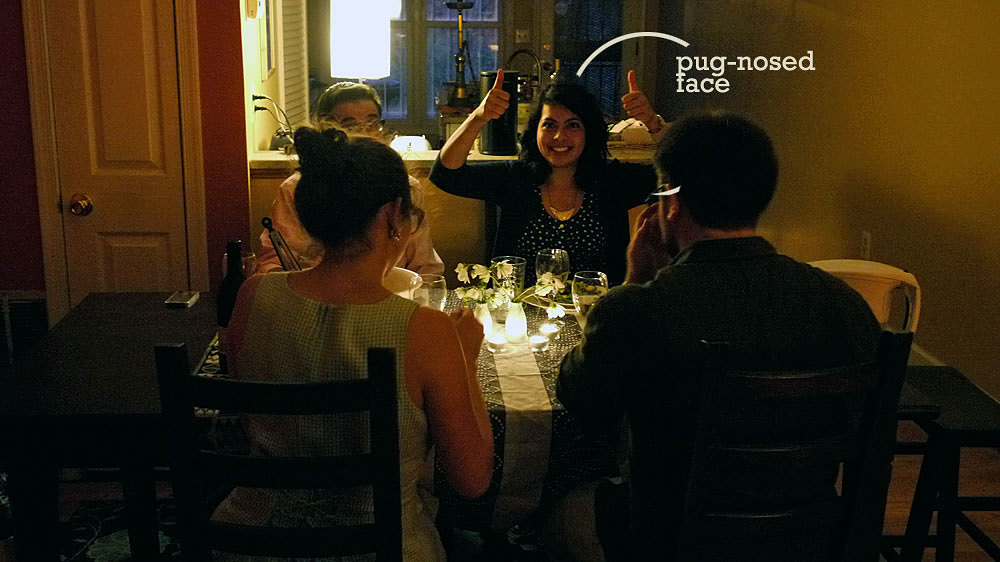 - Claire
________________________
Want to be a guest DJ? God knows we'd love it. Email us!